2007 Saturn Ion automatic Transmission
Options: AT, 2.4L
t-r-n_19447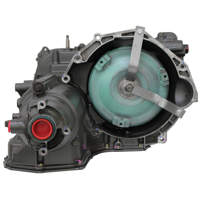 Remanufactured
$1,780
View Specification
t-u_5536
Used
Out of stock
Transmission: t-r-n_19447
Condition:
Remanufactured
Price:
$1,780
Warranty:
Up to 60 Months
*
Flat Rate Shipping (Commercial address):
$299
Core Charge:
$350 Waived for 30 Days
Transmission Tag:
7ELJ ,
6ELJ
Transmission Code:
4T45E
Remove and Replace time:
7.6
Bell Housing:
Round with Hole at 12 O'clock
Bell Housing Included:
Yes
California Proposition 65:
WARNING: Cancer and Reproductive Harm
Connector Type:
Brown with Black Sleeve
Cooler Included:
No
Cooler Replacement Required:
No
Filler Cap/Vent:
Black Cap
Fluid Type:
PZL-LVMULTI
Lockup:
Yes
Pan Bolts:
14
Radiator Included:
No
Radiator Replacement Required:
No
Starter:
3 O'clock Starter Pocket
Tail Housing:
N/A
Torque Converter Included:
Yes
Transmission Family:
4T45E
Transmission Fluid:
13
Transmission Manufacturer:
General Motors
Transmission Speeds:
4-Speed
Speak With A Specialist Now
Habla con un especialista ahora
Remanufactured Transmission
Remanufactured transmissions from Car Part Planet are fully remanufactured to meet or exceed OEM standards and eliminate any possibility of vibration, premature bushing wear, or front seal leaks. Our improved torque converters are also fully remanufactured with each unit being individually evaluated for lock-up, concentricity, leaking, and balance.
Our professional transmission remanufactures will ensure that every transmission is of the utmost quality. Every gearbox we remanufacture includes a new valve body, complete with system correction and recalibration kits. We replace all internal components and vacuum test every unit to ensure that it functions optimally and meets all OEM specifications.
Furthermore, each remanufactured transmission undergoes our Computer-Aided Road Simulation (CARS) Dynamometer program to simulate performance under load, cold, and hot conditions. We proudly back up our products with the industry's best, hassle-free, nationwide warranty.
Show more
Core Return Policy
Car Part Planet assumes all shipping costs involved with returning your core (old part) to us. That means that there is absolutely no cost to you. However, it is your responsibility to initiate the core return. We will make it simple for you!
Once you have your new part installed, just give us a quick call at (888) 412-2772 , or stop by our Core Return Page and arrange to have your old part picked up.
We care about our customers and keep our prices as low as possible. That's why it's important that we receive your old part back. We don't require an upfront core charge, which allows you to schedule your core to be picked up within 30 days from the date your new part is delivered.
If the core is not returned within 30 days of delivery, your warranty will be voided. Additionally, if you do return the core after the 30-day grace period, there will be a $50 processing fee.
Show more
Flat Rate Shipping (Commercial address)
Car Part Planet offers Flat Rate Shipping (Commercial address) to commercial addresses in the continental United States. This does not include home-based businesses, only registered business addresses that are commercially zoned. The shipping location should be capable of receiving our products without prior notification, and with the capacity for unloading with a forklift from the delivery truck.
To utilize our Flat Rate Shipping (Commercial address) option, please have your products shipped directly to your dealership, garage, or repair shop. Typically, you can expect to receive orders from us within 7 to 14 business days, excluding holidays and weekends unless otherwise stated. Please note that in certain remote locations in Colorado, Utah, New York, Oregon, and California, the delivery may take longer and may require additional fees.
Even though our order volumes are always increasing, we always strive to ship our products as quickly as possible. Please understand that all shipping times are estimates and are not guaranteed times for delivery.
Please note that all remanufactured transmissions are DYNO-tested prior to shipping. In some cases, damage can occur during the shipping process. It is important to carefully inspect your products when they arrive and promptly report any damaged or missing components to our friendly and helpful customer service specialists.
If shipping damage occurred, we will collaborate with you to find an efficient solution and deliver an excellent experience. Please be sure to inspect your products carefully before signing the delivery paperwork. Failure to do so will place the responsibility on the receiver.
Show more
Remanufactured Transmission Warranty
For gearboxes from 2000 and Older: 36-month, unlimited miles parts and labor warranty on remanufactured transmissions for personal vehicles. Labor is reimbursed at $50/hour Mitchell rate. Our warranty for commercial vehicle transmissions stays in effect for 18 months or 100,000 miles. CVT transmissions are covered for 36 months with unlimited miles. Manual transmissions come with a 36-month, unlimited mileage warranty.
For years 2001 and newer, we offer a 60-months, unlimited mileage parts and labor warranty for personal use. Labor is reimbursed at $50/hour Mitchell rate. Remanufactured transmissions for commercial use vehicles will be covered for 36 months with unlimited mileage. Likewise, our remanufactured CVT and manual transmissions are covered for 36 months and unlimited miles.
When we say that our warranty coverage is "No-Hassle," we mean it! Your warranty will be attached to your VIN and will be fully transferable to a new owner in case you sell your vehicle. Our warranty coverage is nationwide, meaning that you are covered anywhere and everywhere within the continental USA.
We offer instant replacement services on our remanufactured transmissions should anything ever go wrong. That means that we begin the replacement process as soon as you submit a warranty claim. We care about getting you back behind the wheel as quickly as possible. When warranty work needs to be completed at a third-party certified shop, we assume the cost of new parts and labor at $50 an hour rate.
Reach out to our knowledgeable and helpful staff with your questions about our remanufactured transmissions, remanufactured engines, and other quality automobile parts and components. Call us today at (888) 412-2772or stop by our website.
Show more
Speak With A Specialist Now
Habla con un especialista ahora
All 2007 Saturn Ion automatic Transmission Options
California Proposition 65
Warning: Cancer and Reproductive Harm